About
InfoMedix is proud to be an Australian owned and operated company with a wealth of experience in delivering software solutions
The Infomedix Story
Infomedix is proud to be an Australian owned and operated company with a wealth of experience in delivering software solutions to hospitals since 2000. The range of Infomedix products are now implemented in over 60 sites across Australia in acute, mental health and community healthcare settings. Infomedix digitally holds over 32 million pathology and radiology results , over 10 million digitally created forms, and over 240 million scanned documents. We have more than 46,000 individual users accessing our system every day and we integrate with over 30 different clinical and administration systems.
Why Infomedix
We move hospitals from paper charts to digital charts in a minimum of time with a minimum change management required. Our ability to interoperate with other solutions in the hospital, including diagnostics and referrals via HL7 makes Infomedix an easy choice when searching for a solution to unlock the data held in paper records. We are committed to the healthcare industry as a trusted solution for your data collection and storage and are determined to stay at the forefront of technology trends in healthcare. Under new ownership since March 2018, Infomedix has a clear focus of continuous improvement for our existing and future clients. The Infomedix team consists of professionals experienced in the health sector and is key to the success of Infomedix in Australia. Our developers take a CoDesign approach to ensure that the technology we produce is fit for purpose in a healthcare setting. Fundamentally this means that the technology will not be developed if it is not meaningful to the end user. Backed by a commendable reputation of delivering the Clinical Patient Folder (CPF) and other clinical and HIM modules to some of Australia's largest health enterprises, Infomedix understands what is required to be a trusted provider of high-quality digitised solutions enabled by information and new technologies. From this foundation we now have the Digital Patient Chart, securely available in the cloud.
Meet our leaders
Our leadership team is passionate about working collaboratively to make a difference in healthcare
Board of Directors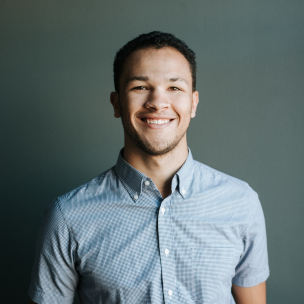 Robert Biancardi
Robert Biancardi is an experienced executive with more than 35 years' commercial experience across the finance, IT, healthcare and services sectors. He has previously held senior roles at IBM, Citibank and Westpac. His recent roles include director of Evolution Healthcare, a leading private hospital operator.
Chris Flavell
Chris is a founding Director of AraCapital. AraCapital is an Australasian "Private Capital" firm, targeting expansion capital and management buyout investments up to around $50 million enterprise value. AraCapital aims to generate attractive returns for all stakeholders, by growing small to medium private businesses into institutional "investor ready" enterprises.
Ben Thynne
Over the past 15 years Ben has gained significant expertise in acquiring, redeveloping and managing private hospitals with a focus of delivering excellence in healthcare. Prior to founding Evolution in 2011, Ben was the Founder and Managing Director of Healthe Care Australia. Under Ben's management Healthe Care became Australia's largest privately-owned network of private hospitals.
Contact us
Get in touch
Learn more about how Infomedix products can work for your organisation